It's a truth universally acknowledged that Grace Jones is cooler than you. Born in Jamaica in 1948 — 70 years ago today, no less — the cult icon has spent her career exercising her many talents as a model, actor and musician. In spite of her strict Christian upbringing, Jones is a renowned rebel; she moved to New York at the age of 13, where she spent her youth in hippie communes, earning money as a go-go dancer and riding around with the Hell's Angels. In 1970, she moved to Paris and landed modelling deals with Kenzo and Yves Saint Laurent while sharing an apartment with Jerry Hall and Jessica Lange. The international party girl was a Studio 54 regular, often spotted with Andy Warhol and Antonio Lopez by her side. She even hosted her own baby shower at New York's Paradise Garage club.
Jones has made a career of refusing traditional epithets — even her Jamaican/English accent, with the occasional French intonation, refuses to be pinned down. She's famous for debunking stereotypical beauty standards with her hyper-androgynous signature look, and her shape-shifting abilities have seen her switch between musical styles and acting roles — from Zulu Warrior to sultry Bond girl.
And that's not all. The star is followed by a string of notorious tales that have all seen her recognised as a force to be reckoned with. Lest we forget the famous interview in which she slapped TV host Russell Harty live on air. Her justification: "I was all dressed up like an Amazonian seductress, and treated like the hired help. I thought, 'This is no way to treat a guest.'" SLAY.
To celebrate her 70th birthday, we take a look back at some of the icon's most memorable quotes, detailing how to live your best life, because, come on — we'd all like to be a little more Grace Jones.
On gender
"I like dressing like a guy. I love it…. The future is no sex. You can be a boy, a girl, whatever you want."
On growing up
"I don't know what 'mature' means. I still keep my mind open. It's not stagnant. I'm still very childlike, and I keep a certain naïveté as far as being able to receive information. Once you think you're mature and you know everything, then you don't put up the antenna, it's no longer out there receiving for you."
On men
"I think the men that embrace their female side are the stronger men."
On following the crowd
"Those who demand that you conform the most to how they live are the ones who are the most scared and intimidated by life."
On hats
"We weren't allowed to go into church without a hat, and I feel totally naked without one."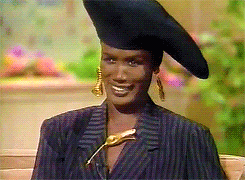 On emotions
"Crying is not a weakness. It's something that should be able to work for you. It should also be a strength. I think if you can cry when you feel like crying it's a strength. If you feel like crying and you can't cry, that's a weakness."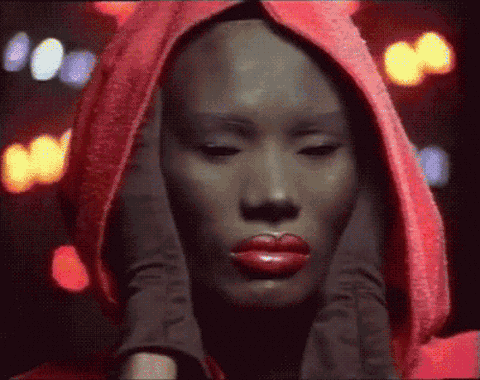 On just doing you
"Hiding, secrets, and not being able to be yourself is one of the worst things ever for a person. It gives you low self-esteem. You never get to reach that peak in your life. You should always be able to be yourself, and be proud of yourself."
On old age
"Never use those words. I just call it wisdom"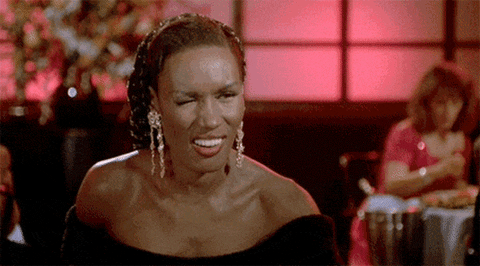 On having fun
"I like to be in control of being out of control. Extreme, but in moderation. Crazy out there, but within reason…"
On race
"I see myself as no colour. I can play the role of a man. I can paint my face white if I want to and play the role of white. I can play a green, I can be a purple. I think I have that kind of frame and that kind of attitude where I can play an animal. If you think in colour, then everyone around you is going to think in colour and that puts limits on the way you think. I don't think like that."
On self love
"One boyfriend told me that I loved myself too much. I thought, Well, you can love a boyfriend too much, but you can't love yourself too much. Sometimes you have to love yourself to keep yourself whole."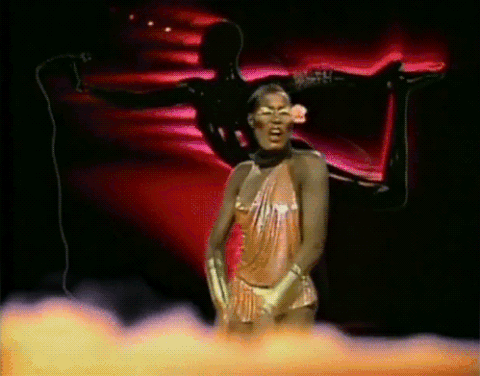 On relationships
"I never ask for anything in a relationship because I have this sugar daddy I have created for myself: me. I am my own sugar daddy. I have a very strong male side, which I developed to protect my female side. If I want a diamond necklace I can go and buy myself a diamond necklace."
On the internet
"This computer stuff is gonna burn itself out. It's already such a problem. It jumped so far ahead that it cannot be policed or controlled with all this stuff about your information being taken. And I never go on it. I never shop on it, I don't stream on it. I don't do Facebook, FaceTime, I don't do any of that. I do mail and only read mail if it's really important. Otherwise, just get on the phone and talk to me, you know?"